Here's a selection of new additions to the catalogue. For more information about any of these print and eBooks, click on the title. TWU log in may be required.
Based on the largest study of worker attitudes in the world and more than a decade of Gallup research, the authors explain the 12 Elements essential to motivating employees. The book also features the inspiring stories of 12 managers around the world who succeeded in these dimensions.
This text outlines the ten principles at the heart of the Disney business methodology, and examines each in detail by illustrating the principle at work at Disney and other such companies as, 3M, Ford, Hewlett-Packard, Microsoft and Motorola.
Herein lies a priceless collection of inspiration-filled stories and personal testimonies that are a testament to the power and importance of self-esteem at work.
The joy of not knowing it all: profiting from creativity at work or play
/Ernie J. Zelinski. PRINT
Whether you are an artist, poet, or entrepreneur, this entertaining resource is designed to help you profit from creativity at work or play. In a highly competitive and rapidly changing world The Joy of Not Knowing It All offers hope and opportunity. Ernie Zelinski inspires you to risk, be different, challenge the status quo, ruffle a few feathers, and in the process, truly make a big difference in the world.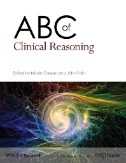 The ABC of Clinical Reasoning covers core elements of the thinking and decision making associated with clinical practice – from what clinical reasoning is, what it involves and how to teach it. Informed by the latest advances in cognitive psychology, education and studies of expertise
Analyzing the relationship between medicine and the media from different perspectives, these new essays fill a gap in this emerging field, providing new information on approaches to health communication and important reevaluations of health literacy theories.
This guide takes you through the activities of mapping, analysing and then improving patient processes. It is a practical guide and if you are interested in some of the theory, then the annotated bibliography will provide you with a reading list. Each topic is dealt with quite briefly and most of the chapters are stand-alone.
This book reviews the latest research on the relationship between inequality and health. It provides the reader with a pedagogical introduction to the tools and knowledge required to understand and assess the issue.
An amateur production of
The Tempest
provides a colourful backdrop for an hilarious look at unrequited love. Mathematics teacher Hector Mackilwraith, stirred and troubled by Shakespeare's play, falls in love with the beautiful Griselda Webster. When Griselda shows that she has plans of her own, Hector despairs and tries to commit suicide on the play's opening night.
A down-to-earth, step-by-step plan to help men overcome sexual temptation deals with pornography, adultery, and other issues leading men astray