Way back in December 2015, nearly 120,000 ebooks were added to Alloway Library's collection. That was like adding a whole new library to our existing collection – and certainly more than we can fit on our New Titles shelf!
Since then Alloway Library News has been highlighting each week a selection of titles in alphabetical order. Here's the final sample from that addition to the
library catalogue
with titles starting with W, Y and Z (nope, no X titles here!)
To view more new titles visit the links at the
New Titles
page
Asking the questions
Current Interests
History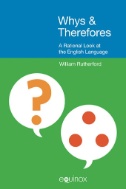 Wireless at war: developments in military and clandestine radio 1895-2012
/ Peter R. Jensen.
Linguistics & Literature