So many new titles were added to Alloway Library's catalogue this week that we are featuring subject-specific lists. Here are 29 new nursing and healthcare eBooks you can use.
Click on the title to access the eBook. TWU login may be required.
Advancing your career: concepts of professional nursing
/Rose Kearney-Nunnery.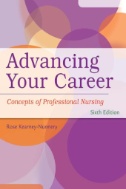 Adult-gerontology practice guidelines
/Jill C. Cash, MSN, APN, FNP-BC Cheryl A. Glass, MSN, WHNP, RN-BC, editors.
Advanced practice nursing: core concepts for professional role development
/Kathryn A. Blair, Michaelene P. Jansen, editors.
Anthropology and nursing
/edited by Pat Holden and Jenny Littlewood.
Created & called: a journey to and through nursing
/Chelsia Harris.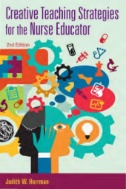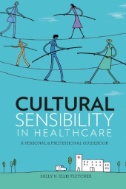 Creative teaching strategies for the nurse educator
/Judith W. Herrman, PhD, ANEF, FAAN.
Here are more than 130 practical, relevant, and easy-to-implement teaching strategies that will help you to be more creative in any classroom setting.
Cultural sensibility in healthcare: a personal & professional guidebook
/Sally N. Ellis Fletcher.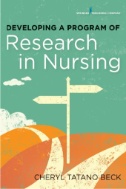 Developing a program of research in nursing
/Cheryl Tatano Beck.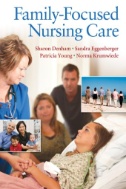 Encyclopedia of nursing education
/[edited by] Mary Jane Smith, Roger Carpenter, Joyce Fitzpatrick.
Exploring evidence-based practice: debates and challenges in nursing
/edited by Martin Lipscomb.
Family focused nursing care
/Sharon A. Denham, Sandra Eggenberger, Norma Krumwiede, Patricia Young.
Fast facts for the clinical nurse manager: managing a changing workplace in a nutshell
/Barbara Fry.
Fast facts for evidence-based practice in nursing: implementing EBP in a nutshell
/Maryann Godshall.
Finance and budgeting made simple: essential skills for nurses
/KT Waxman.
Fostering a research-intensive organization: an interdisciplinary approach for nurses from Massachusetts General Hospital
/Jeanette Ives Erickson, Marianne Ditomassi, Dorothy A. Jones.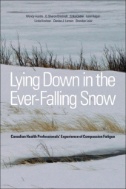 Global health nursing in the 21st century
/Suellen Breakey, Inge B. Corless, Nancy Meedzan, Patrice K. Nicholas, editors.
Global population health and well-being in the 21st Century: toward new paradigms, policy, and practice
/George R. Lueddeke.
Lying down in the ever falling snow: Canadian health professionals' experience of compassion fatigue
/Wendy Austin [and others].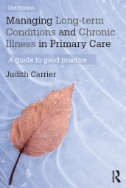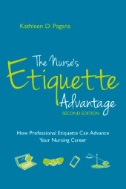 Managing long-term conditions and chronic illness in primary care: a guide to good practice
/Judith Carrier.
Mastering informatics: a healthcare handbook for success
/[edited by] Patricia P. Sengstack, DNP, RN-BC, CPHIMS; Charles M. Boicey, MS, RN-BC, PMP, CLNC, CPHIMS.
Population-based nursing: concepts and competencies for advanced practice
/Ann L. Cupp Curley, Patty A. Vitale, editors.
Professional practice models in nursing: successful health system integration
/Joanne R. Duffy.
Public health science and nursing practice: caring for populations
/Christine L. Savage, Joan E. Kub, Sara L. Groves.
The nurse's etiquette advantage: how professional etiquette can advance your nursing career
/by Kathleen D. Pagana.
On the politics of ignorance in nursing and healthcare: knowing ignorance
/Amélie Perron and Trudy Rudge.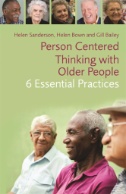 Person-centred thinking with older people: six essential practice
s /Helen Sanderson, Helen Bown, and Gill Bailey ; forewords by Dorothy Runnicles and David Brindle.
Drawing on a wealth of experience of working with older people, the authors present the 6 essential person-centred practices.
Primary care: the art and science of advanced practice nursing
/[edited by] Lynne M. Dunphy, Jill E. Winland-Brown, Brian Oscar Porter, Debera J. Thomas.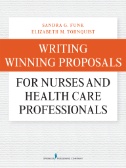 Project management for the advanced practice nurse
/Carolyn Sipes.
Reflective organizations: on the front lines of QSEN & reflective practice implementation
/Gwen Sherwood, PhD, RN, FAAN, ANEF, Sara Horton-Deutsch, PhD, RN, PMHCNS, FAAN, ANEF ; foreword by Karlene Kerfoot.
Routledge international handbook of advanced quantitative methods in nursing research
/edited by Susan J. Henly.
Writing winning proposals for nurses and health care professionals
/Sandra G. Funk, Elizabeth M. Tornquist.