208 titles were added to the collection this week. The majority fall have been listed under the general categories of
Nursing/Health Science
,
Biblical Studies
,
Pastoral Studies
, and,
Theology
. Here are the last batch of titles covering Education, Politcal Studies and Social Sciences.
Click on the title to view more information. TWU login may be required.
Education
How to proofread your own writing: tips and techniques to help you produce an error-free manuscript
/Sandie Giles (Print)
The pillar
. TWU (Print) The Pillar has been TWU's award-winning yearbook since 1963 when it featured TWU's first 17 students.
Political Studies
Diaspora and trust: Cuba, Mexico, and the rise of China
/Adrian H. Hearn. Charts changing Sino-Latin relations at the outset of the 21st century. Combining political-economic analysis with ethnography, the book examines the responses of Cuba and Mexico to China's growing global influence.
Disciplinary conquest: U.S. scholars in South America, 1900-1945
/Ricardo D. Salvatore. Argues that the foundation of the discipline of Latin American studies, pioneered between 1900 and 1945, was linked to the United States's business and financial interests and informal imperialism.
Islam, politics and change: the Indonesian experience after the fall of Suharto
/edited by Kees van Dijk ; Nico J.G. Kaptein. In 1998, Indonesia successfully made the transition from an authoritarian state to a democracy. In this book Indonesian scholars attached to Islamic universities and Dutch researchers investigate what happened since and what the consequences are of the growing influence of orthodoxy and radicalism, which already visible before 1998, only got stronger
Post-Ottoman coexistence: sharing space in the shadow of conflict
/edited by Rebecca Bryant. Interrogates ways of living together and asks what practices enabled centuries of cooperation and sharing, as well as how and when such sharing was disrupted. Contributors discuss both historical and contemporary practices of coexistence within the context of ethno-national conflict and its aftermath.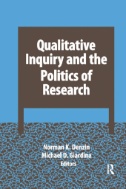 Qualitative inquiry and the politics of research
/edited by Norman K. Denzin & Michael D. Giardina. Highlights the politics of research in the neoliberal state and the role of qualitative researchers in that debate. Marginalized by an increasingly top-down, assessment-driven university system, the fifteen contributors from a variety of disciplines show the responses of qualitative scholars in their research, writing, advocacy, and teaching, both inside the university and in the broader society
The good of politics: a biblical, historical, and contemporary introduction
/James W. Skillen. A principled, biblical perspective on engaging political culture as part of one's calling. J In this irenic, nonpartisan treatment of an oft-debated topic, Skillen critically assesses current political realities and helps readers view responsibility in the political arena as a crucial dimension of the Christian faith.
The new Russian nationalism: imperialism, ethnicity and authoritarianism 2000-2015
/edited by Pål Kolstø and Helge Blakkisrud.
Wollstonecraft, Mill, and women's human rights
/Eileen Hunt Botting. Argues that Mary Wollstonecraft and John Stuart Mill are the two primary architects of the modern theory of women's rights as human rights.
Social Sciences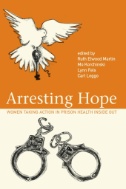 Arresting hope: women taking action in prison health inside out
/Ruth Elwood Martin, Mo Korchinski, Lynn Fels & Carl Leggo, editors.
Critical qualitative inquiry: foundations and futures
/Gaile S. Cannella, Michelle Salazar Pérez, Penny A. Pasque, editors.
Dalit studies
/edited by Ramnarayan S. Rawat & K. Satyanarayana.
Dalit intellectuals theorize Indian historiography and social sciences through the lenses of humiliation and dignity, pointing to the painful history of Dalit groups (formerly called untouchables) and the contemporary perpetuation of caste inequality. As part of a challenge to high-caste Hindu intelligentsia with privileged upbringings, Dalit Studies includes a high proportion of Dalit scholars from non-elite social and institutional backgrounds.
Enduring uncertainty: deportation, punishment and everyday life
/Ines Hasselberg.
Provides fascinating insights into the deportation process as it is felt and understood by those subjected to it.
Girlhood and the politics of place
/edited by Claudia Mitchell and Carrie Rentschler.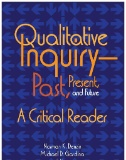 Examining context-specific conditions in which girls live, learn, work, play, and organize deepens the understanding of place-making practices of girls and young women worldwide. Focusing on place across health, literary and historical studies, art history, communications, media studies, sociology, and education allows for investigations of how girlhood is positioned in relation to interdisciplinary and transnational research methodologies, media environments, geographic locations, historical and social spaces.
Qualitative inquiry--past, present, and future: a critical reader
/Norman K. Denzin & Michael D. Giardina, editors.
Rousseau and the problem of human relations
/John M. Warner.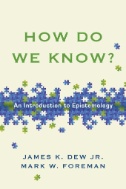 The Muslim question in Europe: political controversies and public philosophies
/Peter O'Brien. Challenges the popular notion of a clash of cultures pitting Muslim and non-Muslim Europeans against one another. The study finds instead vehement conflict among three longstanding European public philosophies: liberalism, nationalism, and postmodernism.
Theology & Philosophy
How do we know?: an introduction to epistemology
/James K. Dew Jr., Mark W. Foreman.
Making paper cranes: toward an Asian American feminist theology
/by Mihee Kim-Kort. Engages the social histories, literary texts, and narratives of Asian American women, as well as the theological projects of prominent Asian American feminist theologians.