The Canadian Committee on Labour History is Canada's organization of historians and other scholars interested in the study of the lives and struggles of working people throughout Canada's past. Since 1976, the CCLH has published
Labour/Le travail
, Canada's pre-eminent scholarly journal of labour studies. It also publishes books, that focus on the history of Canada's working people and their organizations.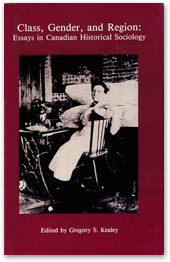 Working with CCLH, Athabasca University Press recently released
21 ebooks
in the area of Canadian labour history. The
Past CCLH Publications Series
currently covers digitized (pdf) titles originally published between 1985 and 2007. The publications include documentary collections, oral histories, autobiographies, biographies, and provincial and local labour movement histories with a popular bent that will be of interest to labour audiences as well as university audiences rather than simply on scholarly studies in the labour area.
The
21 titles in this series
has been added to the Alloway Library catalogue and will be of particular interest to researchers working in the areas of History and Political Studies.